[youtube_video id=4f2epxRgzQk]
Katy Perry's itsy bitsy (quite literally) Indian leg was lukewarm. Such appearances by humungo artistes seem too short & pretty pointless. Still some good came out of it for one DJ Jack O.A.T. His oriental mix for Katy Perry's IPL act impressed the lady & so she tweeted his mix to all her Followers!
---
It's a nice Babes of Bollywood build up which highlights heroines from the past decade working it the desi way. The 4 minute track also highlights how ANNOYING Katy Perry's auto tuned aa-oo-ah-oah California Girls loop is.
A celebrity tweeting your work can generate awesome traction & looks like Jack OAT can owe a lot of his 65K views to Perry's popularizing.
Katy Perry seems to have had a good time in Shinaaai (as she likes calling Chennai! :P) though.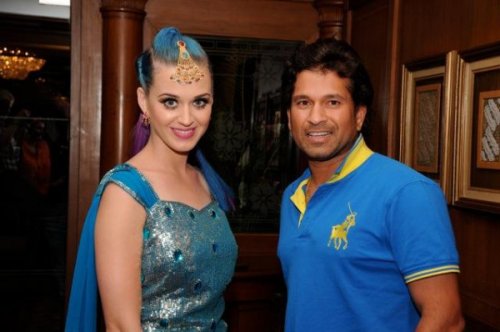 Her performance at The IPL Opening Ceremony.
[youtube_video id=Bp0lHPXfoVU]
Ho hum. Sitars, naughty harems & bindis – it's all still positive stereotyping, no?