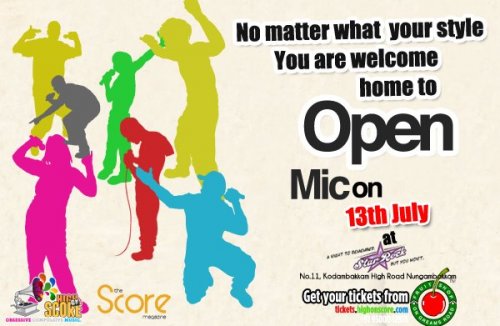 This Friday we cordially invite all of Chennai's music fraternity for an evening of laid back entertainment.
---
Week after week, we try to showcase some of the best in Indian indie music at Score Nights and it wouldn't be possible without the support of our city's small but fierce music community.
We have a few main performers lined up (Invite Only) but the stage is also open for upcoming singers & instrumentalists.
Just let us know in advance by writing in an email to [email protected] so that we can slot you right! However, these slots are few and you need to confirm 24 hours prior to the event!
For those that just want to sit back & unwind, you are very welcome to do so at 300/- per pass which comes with 2 Larges. That's right, two for 300!
Get in on the generosity by RSVP-ing to Pragash at 9500012975 asap!
See you on Friday at Star Rock, 8pm onwards for a night of music, spirits & fun!