As part of PALM Expo's annual DJ-ing extravaganza, on the final day (June 2nd), DJ Reji & DJ Amul will be judging the best of mixing and spinning talent in India.
---
Reason for excitement? Numark, premier supplier of DJ gear, is sponsoring the prizes for this year's PALM DJ Contest. What is PALM/Musicians Expo? Read it all right here!
EDM India: What's The Scene?
India has a small but promising EDM scene. Acts you ought to check out for a better idea:
Dualist Inquiry
[youtube_video id=pitVX-YBfHo]
Bandish Projekt
[youtube_video id=9LD9fOkJanQ]
The Midival Punditz
[youtube_video id=CmPqQkreiyk]
And we recently chanced upon the fresh sound of Vega Massive!
So it's a burgeoning market alright. And this competition could be the stepping stone for rookies to make it really big on dancefloors & indie playlists alike!
Initiative needn't come right away, though. If you are having mixed feelings about giving this is a spin, be sure to make it for the One Day DJ Taster Course on the 1st of June – it's a lot of practical hands-on with theory-based work covering the elementary steps in DJ technique.
This DJ 101 session will also include tips on setup, maintenance and functioning of DJ equipment, beat matching and basic mix techniques. There will be some tracing of roots with a segment devoted to DJ history, culture & pioneers.
Behind the Panel
Reji Ravindran (also known as rayG/DJ Reji) is a proficient DJ and A&R at Air Snare Records where he promotes Indian artists and their music in the global electronic dance music scenario. Resident DJ at Bonobo Bar in Bandra, Mumbai, Reji was also the Director of the PALM DJ Competition in 2011.
[youtube_video id=irND9lprI6E]

With many DJ championships and titles in tow, including the DMC Champion of Pune (2000), the War of the DJs in Mumbai (2007) and Kingfisher UltraDJ (2010), he is an indubitable authority in the Indian EDM circuit; having also trained more than 500 local and international aspirants in some of the most respected institutes & schools in Mumbai.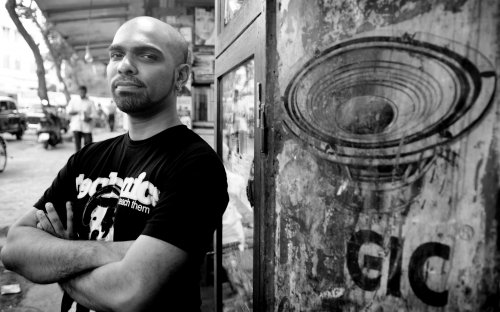 Also joining him will be DJ Amul, one if the biggest talents around right now.
A critically-acclaimed Electronic Music Producer, he is accredited to be one of the rare DJs in India to promote alternative/eclectic genres of music such as Dubstep, Drum-n-Bass and Break Beat through his gigs. He also runs a DJ training academy called Beat Station.
[youtube_video id=Iu3ryjlaHL0]
Contest Details
It's a 2 day affair this time with
Eliminations (1st June) @ The International Lounge Conference and Seminar Hall
Finals (2nd June) @ The Performance Arena of

PALM

Expo.
Contenders will be provided with:
Two CD Players
Two Turntables,
One Mixer
One Microphone
The goal is '3 smashing tracks in 4 minutes'!
Are you kicked already about signing up? Submit your entries here!
The Live Performance Arena will have live music and lighting shows, performances by rock bands, international artists, endorsees of top international brands of audio and music products, Indian music composers and musicians across different genres.
The Conference and Seminar sessions are mainly organized to address issues regarding pro audio, lighting, recording, sound and music industry.
No More Beating Around The Bush – The Prizes!
Numark is in the business of producing innovative products for the DJ world including the world's highest-torque turntable motor, the first 100% digital 10″ scratch mixer, and the first CD players that provide simultaneous control of multiple effects.
Fabulous DJ gear from the renowned international brand Numark!

A TTXUSB Turntable to promote the concept of vinyl scratching in India for the winner

A NuVJ video mixing software for the first runner up

TT200 Turntable for the second runner up.
OnStage Music Factory, the distributor of Numark products in India, plays an instrumental role in spreading the DJ culture in India. Jasbeer Singh, Promoter, OnStage notes, "The PALM is indeed an ideal platform for serious DJs to compete."
---
That's all for now. We shall give you regular & relevant updates, filtered for your tiny attention spans. But we suggest you ALSO hawk this page!