Band of the month: Tetseo Sisters
How did you all come together as a band and when?
We are four sisters – siblings – Mercy, Azi, Kuvelu and Alune (Lulu) and our music is produced and managed by our only brother, Mhaseve. We just naturally started performing together as children with the encouragement of our parents and eventually became a band from the recognition received over the years. Our first official appearance with all 4 sisters was in 1994 when the youngest of us, Lulu was a toddler and our performances kept continuing through school, college, jobs and finally, we went out in full drive as musicians from 2005 onwards making our presence felt on social media and performing on international stages.
How would you describe your genre to people who have never heard you?
We are primarily known as folk musicians or a folk-fusion act but we think of ourselves as storytellers and artists not restricted to a particular genre. That's why experimental folk or fusion is a better word to describe us. Our music is rooted in Chokri Naga traditional folk surely but we have experimented with electro/disco/pop and even Indian Classical and Jazz elements in our music. Our music is two-pronged.
To introduce people to traditional Naga Folk and then take them on a journey into contemporary fusion based on Chokri folk. We write songs in both Chokri and English and have dabbled with some Hindi – very basic for now but would love to explore more regional languages.
As a band, what have been some of your best live experiences? Could you highlight a few?
Many a time, we have had to perform in different combinations of 2s, 3s and even solo so whenever all four of us get together, it is a different kind of energy.
We have had many memorable live events but our recent one at the News18 Mission Paani Waterthon where we launched a brand new trilingual song for Water Conservation LIVE on National TV on 26th January was a different high. Making music and performing Live for causes we believe in gives our music different energy.
Representing the country at the Royal Military Tattoo at Edinburgh Fringe Festival, Scotland in 2014 shines bright. Also our first appearance at the Bacardi NH7 2014 stages in Delhi, Pune and Kolkata brings happy memories because in a way, we introduced the NH7 festival to our NE people who were not aware of such a delightful festival.
Our Exclusive and first of its kind The Tetseo Sisters Box Office Show at Nagaland's Premiere Cultural Event, Hornbill Festival 2019 was a standout with 2 shows daily for the length of the 10 day festival. We also performed a special concert set for Dr. AR Rahman himself which was a priceless moment.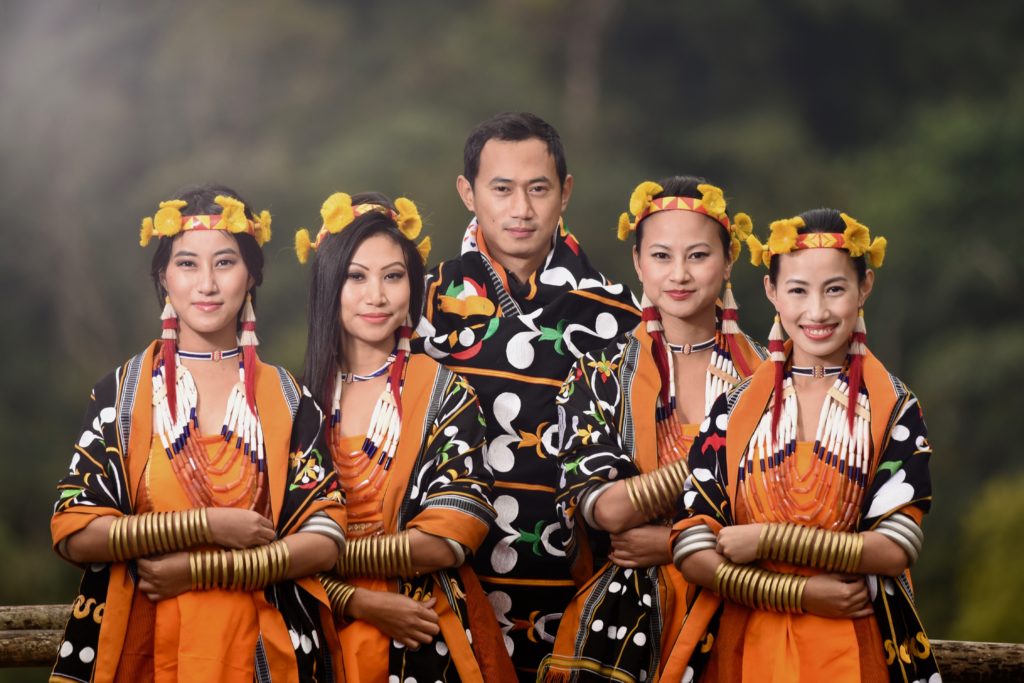 Sign up to our
e-Magazine. 
Get every issue straight to your inbox for Free