Krautrock? For those of you who are still not sure what this is all about, Krautrock is the name given to the avant-garde rock music movement that emerged in Germany during the late 60s.
---
Influenced by the rise of rock music and all its offshoots in the US – especially progressive rock and psychedelic rock – a host of German bands began to create original and uncompromising music in a style that was distinct and difficult to categorize.
These bands were hoping to forge a musical identity of their own and it seemed like the electrification of instruments and the aggression of rock music was just what they needed to escape their turbulent past. They thrived on constant experimentation; the weirder the better. Manipulating their sounds using electronics, Krautrock bands created some of the strangest sounds ever heard, whilst continuing to create meaningful music.
The Music
The music (also termed Kosmische music) can be considered a cross between psychedelic rock and progressive rock, with influences from ambient music, electronic music, minimalist avant-garde musique concrete and jazz. Krautrock musicians did not care whether everyone in the audience got their sound. It was not music made for commercial success; rather it was the fearless expression of the self.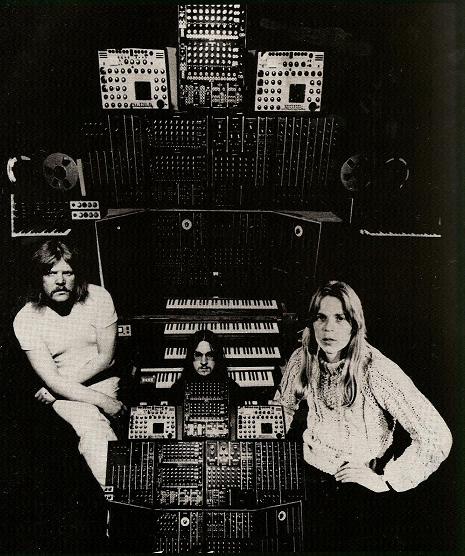 Krautrock gets its name from the British music press and is derived from the word "Kraut" which is a derogatory term for a German. Looking beyond plain Rock & Roll, Krautrock bands focused on extended instrumental sections with a lot of psychedelia, some hypnotic motifs, drones, fuzzed up guitars, a repetitive beat, strange vocal tunes and large atmospheres.
Almost transcendental in nature, Krautrock music was considered anarchic, dark and dreamy; quite a hit among the spaced-out youth of the counterculture, but not so much outside the circle. Krautrock mainly enjoyed underground success and was largely neglected by the mainstream audience.
The Krautrock movement was active for a very brief time – from 1968 – 1975. However, this short creative outburst saw the rise of numerous talented musicians and bands. Among the forefront of the movement, we see bands such as Kraftwerk, Faust, Ash Ra Tempel, Can, Popol Vuh, Neu!, Tangerine Dream and Amon Düül II. Each of these bands emerged from a different part of Germany and focused on different subjects. Their styles also were not really similar, yet they all belonged to the German experimental rock music scene, hence they were branded Krautrock. No primer on Krautrock would be complete without an introduction to some of these bands.
The Bands
Kraftwerk
One of the pioneers of the Krautrock scene, Kraftwerk is an electronic band that focuses on sonic experiments, with minimalist rhythms and some synthpop sensibilities. Kraftwerk have been active since 1970 and have been constantly changing with the times.
[youtube_video id=XIu2Fr2nIhI]
---
Neu!
"New" in German, Neu! was formed by Klaus Dinger and Michael Rother after they left Kraftwerk. The motorik beat is the backbone of Neu!'s music. A steady, repetitive and unchanging beat in 4/4, over which the musicians improvised, often resulting in extended sessions. The beauty of Neu! lies in its drone-like simplicity and the pure sounds they use.
[youtube_video id=EAXYMOgHQI4]
---
Faust
Formed in 1971, Faust still exists and along the way, has been through numerous incarnations. Their first album Faust was released on vinyl with an X-ray of a human fist in the sleeve. Free-spirited improvisation and ambient soundscapes characterise a Faust album.
[youtube_video id=TwCnjS20c3E]
---
Tangerine Dream
Started by Edgar Froese in 1967, Tangerine Dream makes extensive use of technology and focused primarily on electronic music. Influenced by surrealism and the psychedelic movement, Tangerine Dream use loops to create spacy hypnotic music which, though simplistic by today's standards, was revolutionary during their time. They've released over a hundred albums over the last 40 years.
[youtube_video id=bh91aL94KzI]
---
Can
Formed in Cologne by established musicians, Can was Krautrock's first supergroup. The band is highly influenced by jazz and contemporary music. They incorporate these elements with their signature psychedelic rock sound to create a wholly original sound. The guitar and keyboard solos by Can can be seen as more extensive and not as minimal as that of other Krautrock bands.
[youtube_video id=49PvnYCKZkM]
---
Popol Vuh
More ambient, new age than rock & roll, Popol Vuh was started by Florian Fricke. Their spacy sound with percussion soon led to more piano-driven compositions (after the release of Hosianna Mantra) including several instruments to create a mystical and spiritual atmosphere, primarily ambient in essence. Popol Vuh went on to provide soundtracks to several Werner Herzog movies.
[youtube_video id=tE7Ym4HzTiU]
---
Ash Ra Tempel
Ash Ra Tempel's music is characterised by lengthy songs, spacey atmospheres and intense electric improvisations. They mainly created instrumental pieces although a few songs do have German lyrics. They are also known for their frequent collaborations, including an album with Timothy Leary.
[youtube_video id=iTZeaAIDvTo]
---
Amon Düül II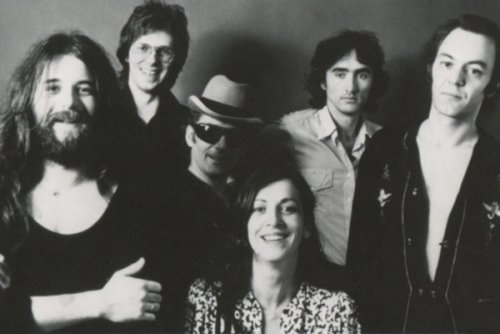 A group of eccentric musicians emerging from the radical commune scene in West Germany formed Amon Düül, and went on to form Amon Düül II. Epic compositions and eclectic improvisation served as the base for front-woman Renate Knaup's minimal vocals. Amon Düül II toured relentlessly and is significant in popularizing the genre.
[youtube_video id=_pcla5zyZfA]
Legacy
It's no surprise that Krautrock is so influential, considering the freedom it allows and the uninhibited expression it certifies. Krautrock has influenced numerous musicians across various genres. A lot of contemporary bands are influenced by Krautrock. Artists such as Radiohead, Laika, The Mars Volta, Tortoise, Stereolab, Porcupine Tree, Joy Division and Wilco have cited Krautrock bands as significant influences.
Krautrock music has a lot of depth but it does require some digging. Since it neglects pop music sensibilities, it implies a rejection of the system. This rebellious attitude towards music led to continuous experimentation and innovation. Coupled with the warm reception to electronic music, Krautrock has been significant in the development of music as we know of it today.
Check out Radiohead covering Can's Thief, some kvlt Krautrock!:
[youtube_video id=YmQ4gkdC6EI]